Main Menu
The main menu is where folks will be spending the majority of their time. Some menu options such as, Customer Equip. Quick Find and Customers, will be disabled if not selected in the Global Options table.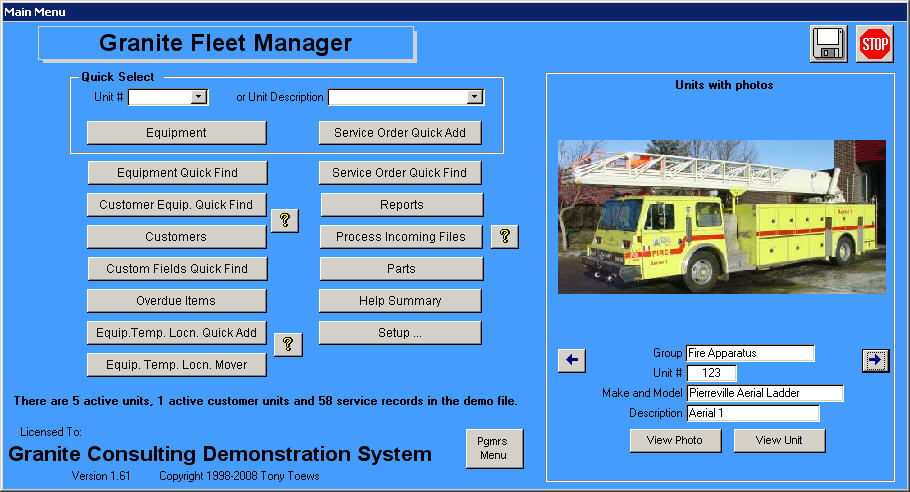 The floppy diskette image is for doing a backup to the location previously selected in the Global Options table or the Users table. If you are on a corporate network which has it's own backup system this option can be disabled.
The Quick Select frame allows you to quickly choose a unit and either view it or add a service order.
Once you've purchased the system and have received the license key file your organization name will appear on the bottom of this form, a number of other forms and on all reports.